Danica Patrick Stocks Her Tour Bus with Fresh Groceries to Stay Healthy Between Races: 'I Don't Believe in Cheat Days'
// at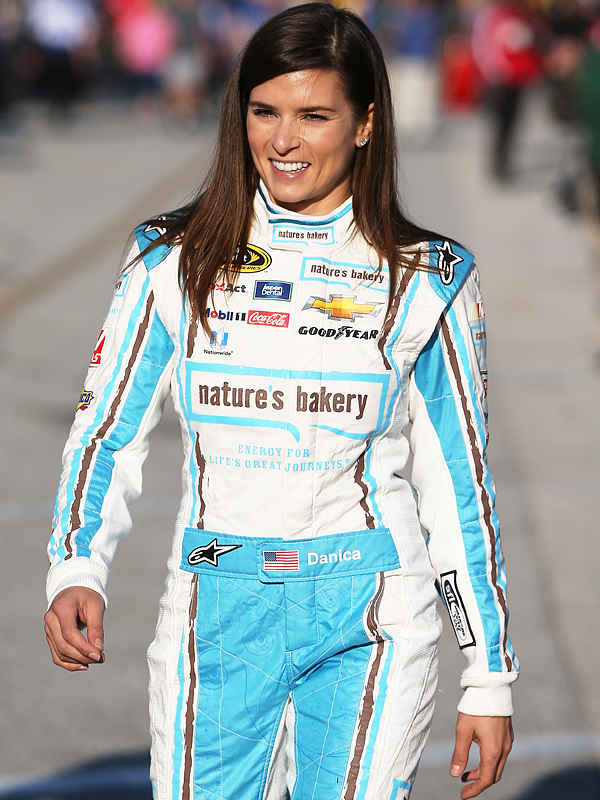 Sean Gardner/Getty
NASCAR driver races almost 40 weekends a year so she is constantly on the go – so to stay healthy, she makes sure she brings fresh groceries on the road with her.
"When we travel we have the fortune of being able to have a bus that's filled with groceries. I make that list, so there's lots of fresh healthy ingredients," the Nature's Bakery spokeswoman, 33, tells PEOPLE. "It's in general a lot easier to stay on the bus and cook than to go out, and it's healthier of course."
Despite her busy lifestyle, Patrick always makes time to prepare healthy meals.
"When I'm on the road I cook, and when I'm at home I love to cook," she says. "I'm a busy person, but you make time for whatever's a priority, and I love to cook and I make being healthy a priority."
And while she allows herself the occasional indulgence – trail mix, red wine and are her favorite treats – Patrick sticks to a pretty clean diet in general.
"I'm one of those people who doesn't believe in cheat days," she says. "There's just going to be times when you're not going to be able to be perfect, or you want a bite of something, so I try and eat as healthy as possible every single meal of the day."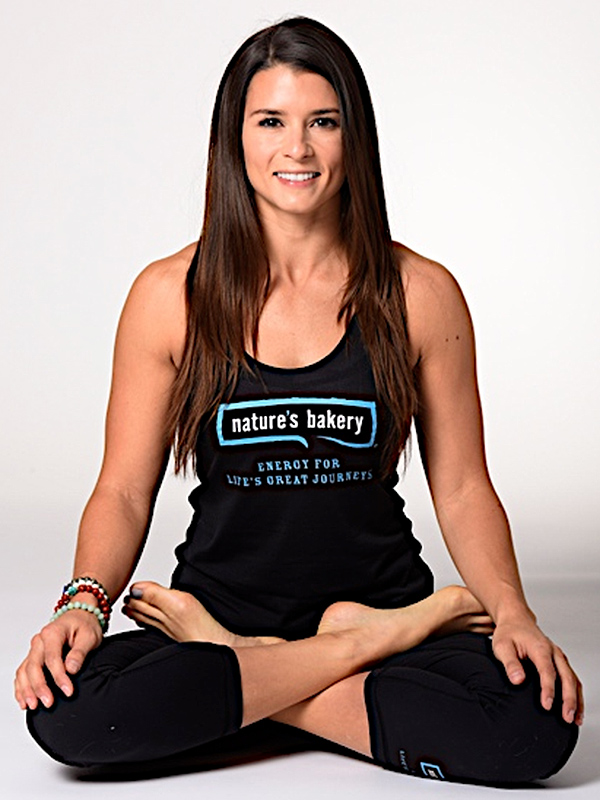 Nature's Bakery
Patrick loves cooking healthy gourmet dinners that mix flavors and textures, but when she's short on time, her go-to meal is premade rotisserie chicken with steamed spinach and brown rice or quinoa.
"You can combine all of that and have a super healthy, easy dinner," she says.
Patrick is also extremely active – she works out every day, and sometimes twice a day.
"I love to work out with intensity," she says. "I do anything between 5- and 25-minute workouts that are very intense. My preferences are interval running and CrossFit."
NASCAR on
Haha, what a creep. Don't believe in cheat days? So she's a machine? Guess she doesn't believe in winning since she doesn't do any of that either.
Anonymous on
You better take inventory, twerp! Danica wins every time she opens her eyes, closes her eyes, puts her fire suit on, takes it off, pats a kid on the shoulder, and has a story written about her because everyone from good people to twerps respond. The difference between good people and the twerps are, twerps don't realize Danica wins every time you squirm, which is constantly, while good people cheer.
ItsAMan on
Please …she's a man baby!
Tommy Holliday on
Danica, You have many talents Do you Sing or play an Instrument.
Tommy Holliday
Just cheat on your husband days, while his money is getting you in NASCAR, then leave him when you've finally got name recognition and don't need his clout?
DanicaCantRace on
Danica drives around in circles….She doesn't race.
She is the single most over hyped, over publicized, and UNDER achieving "athlete" in sports history.
kitten on
do not care for the woman, she is a terrible racer and just takes up space on the track. have to give her credit for guts tho